James P. Daly, Jr.
Trustee since September 11, 2020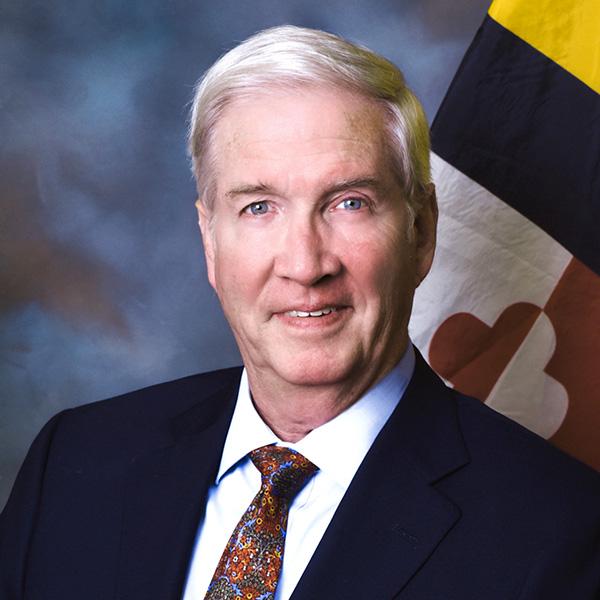 Term: July 1, 2021—June 30, 2025
James P. Daly, Jr., is a gubernatorial appointee to the Board.
Trustee Daly is founder of Brooklawn Ventures, LLC, a firm invested in Maryland-based startup companies in the healthcare, social media, life sciences, real estate, and other industries.
Mr. Daly also serves as Executive Vice President and Managing Director of Rextar, LLC, a Maryland-based property technology startup with a mission to reduce the costs of buying and selling single family homes.
A resident of Gibson Island, Trustee Daly is President of Gibson Island Corporation where he oversees governance for island operations, employees, and managers. In this volunteer position, Mr. Daly serves as chair of the Board of Directors with responsibility for island finances, land use, legal matters, facilities and resource management, safety and environmental issues, and operating policies.
Previously, Mr. Daly served 17 years as Managing Director and Director of Marketing at Legg Mason Capital Management in Baltimore where he led the firm's institutional marketing, sales and client service efforts. Trustee Daly managed several of the firm's largest public, corporate and sovereign wealth fund client relationships and worked directly with corporation boards, fund trustees, senior investment staff and consultants.
Trustee Daly began his investment career in 1980 at Alex. Brown & Sons where he launched a new investment management group serving individual and institutional investors.
Today, Mr. Daly serves as Chair of the Advisory Board for Loyola University Maryland College of Arts and Sciences and most recently served as: Member, Maryland Health & Higher Educational Facilities Authority.
He holds a BA degree from Loyola University Maryland.