Robert F. Sandlass, Jr.
Trustee since June 10, 2022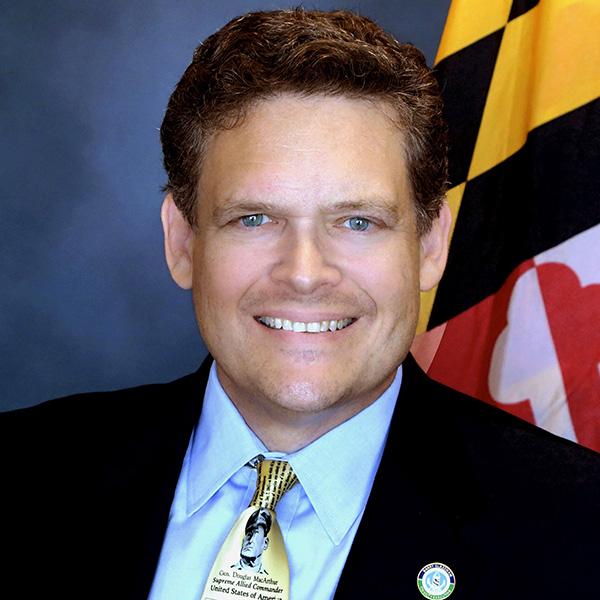 Term: July 1, 2021–June 30, 2025
Member, Administrative Committee
Member, Audit Committee
Member, Corporate Governance and Securities Litigation Committee
Robert F. Sandlass, Jr., is a gubernatorial appointee to the Board.
Trustee Sandlass has served as Harford County Treasurer since 2014. In addition to his duties as the county's chief financial officer, he also chairs the Boards of Trustees for the county's Sheriff Office Pension Plan (SOPP) for correctional officers, Length of Service Award Program (LOSAP) for volunteer firefighters and Other Post-Employment Benefits (OPEB) for retiree health care.
Mr. Sandlass' prior experience includes being the Budget Bureau Chief and the Supervisor of Fiscal and Policy Analysis for the local governments of Carroll and Baltimore Counties, respectively. He holds a bachelor's degree in economics from Hampden-Sydney College and a master's degree in public administration from the University of Baltimore. Trustee Sandlass is the Past-President for the Maryland Government Finance Officers Association. He also serves on the Budget and Finance Committee of the Maryland Association of Counties and the State of Maryland's Next-Gen 911 Commission.
Raised in between Aberdeen and Bel Air, he currently resides in Havre de Grace.