Brooke Lierman
Vice-Chair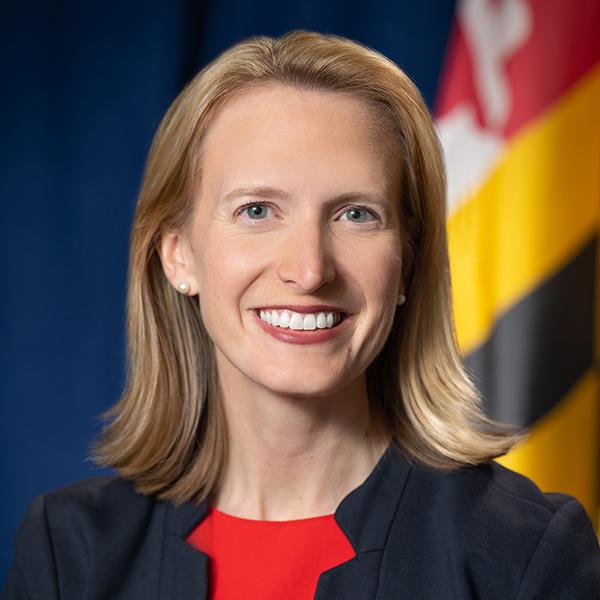 State Comptroller
Ex Officio member of the Board since January 16, 2023
Member, Corporate Governance and Securities Litigation Committee
Member, Investment Committee
As Maryland Comptroller, Brooke Lierman holds an ex officio seat on the Board of Trustees.
Trustee Lierman is a civil rights and disability rights attorney, a mother and a two–term State Delegate representing the 46th Legislative District. She served for five years as a member of the Appropriations Committee before assuming a leadership role on the Environment and Transportation Committee in 2019. Before her election as Comptroller, she also served as the House Chair for the Joint Committee on Pensions, sat on the Joint Committee on Ending Homelessness, and founded and formerly co–chaired the Maryland Transit Caucus.
In the House of Delegates, Trustee Lierman wrote landmark legislation that invests in public transit, funds reading supports for public school students, closed loopholes in paid family leave laws, prevents source-of-income discrimination in housing, promotes evidence-based gun violence interruption programs, and established a first-in-the-nation Styrofoam ban.
Comptroller Lierman resides in Baltimore's Fell's Point neighborhood with her husband and two children.