Sheila Hill
Trustee since August 1, 2015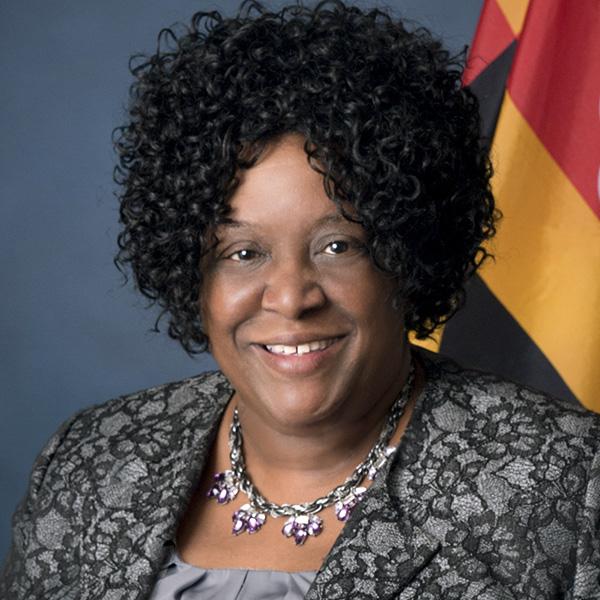 Term: August 1, 2023—July 31, 2027
Vice-Chair, Corporate Governance and Securities Litigation Committee
Member, Investment Committee
Sheila Hill started her career as a state employee in 1987 with the Department of Public Safety and Correctional Services as a Correctional Officer. She served as president of AFSCME Local 1319 at the Patuxent Institution from 1997 until her retirement in 2012. Ms. Hill also served on the Executive Board of AFSCME Maryland and chaired the Maryland AFSCME Corrections Steering Committee. Throughout her career she represented employee concerns about compensation, staffing and benefits before the General Assembly.
Ms. Hill was first elected to the Maryland State Retirement and Pension System as a Trustee representing active employees in 2004, serving on the Administrative and Investment Committees and as chair of the Corporate Governance Committee until her retirement in 2012. Three years later, Ms. Hill was elected as the retirees' representative in the 2015 Employees' Systems Trustee Election. Her four-year term began on August 1, 2015.
The youngest of five children and daughter of a career Army non-commissioned officer, Ms. Hill was born in Frankfurt, Germany. She moved to Columbia in 1970 when her father retired. Ms. Hill now resides in Catonsville, Baltimore County.